 Your digital experience
To offer an improved digital experience, we are redesigning all Fresno State web pages and will continue to update our site in the coming months. Thank you for your patience.
The Value of a Degree
As a Bulldog, you will discover your calling through classroom learning, hands-on experiences and community collaborations.
Football Returns on Aug. 28
Get ready for the biggest party in the Valley! Fresno State football season kicks off on Aug. 28 at Bulldog Stadium.
#
Bulldog

Born

Your journey starts with Dog Days, an orientation program designed to help new students transition to Fresno State.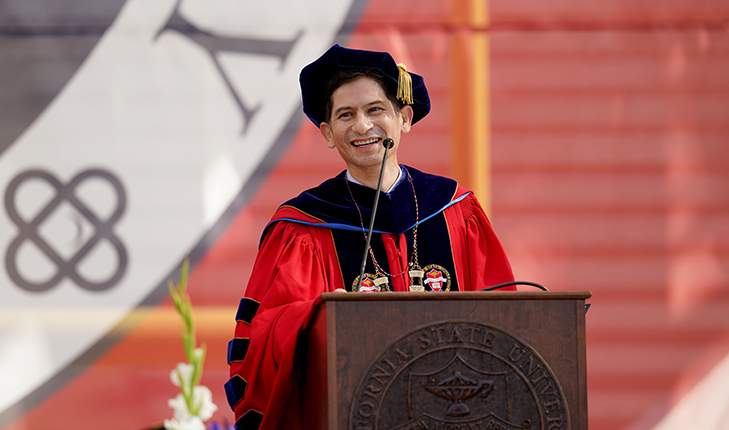 The California State University (CSU) Board of Trustees has appointed Saúl Jiménez-Sandoval, Ph.D., to serve as the ninth president…
06/03/2021 09:55:00 AM